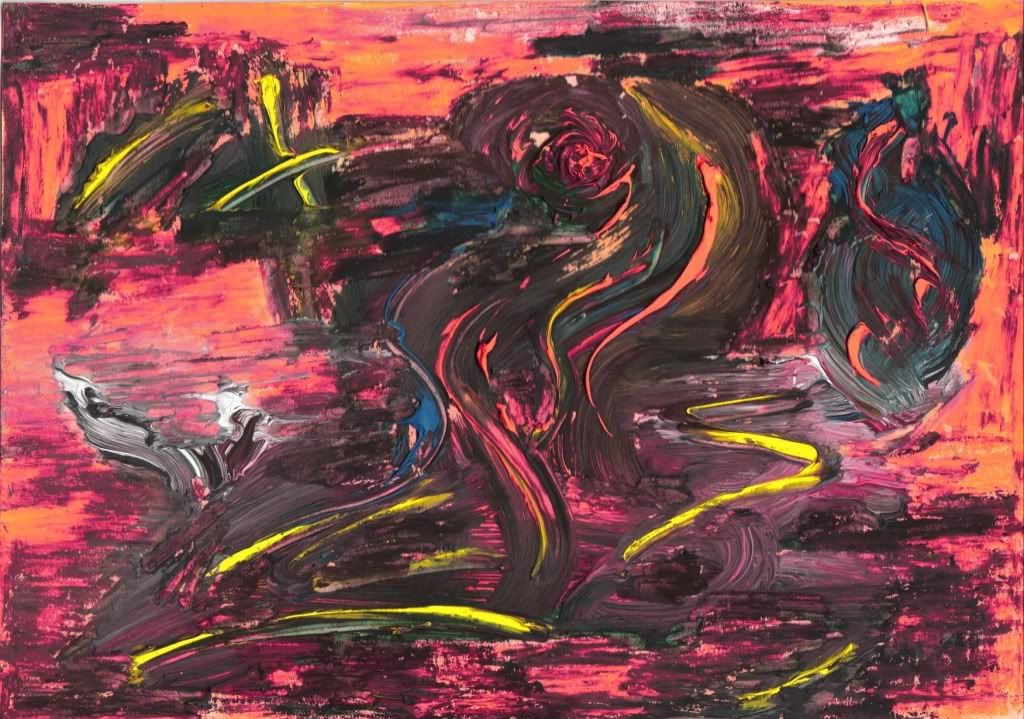 The name "There is no season" comes from the back of the cardboard, it's written on it so I gave it that name.
I used mixed media for this one, first tempera for the abstract and curved lines and then colored pencils but also oil pastel pencils (which I don't really enjoy working with but here they were alright for molding everything better)
Size: 30/21 cm
Composition sent for the "Papergirl Iasi" exhibition.
______________________
Numele "Fara sezon" este inspirat de pe spatele cartonului, fiind scris acolo, asa ca i-a ramas acest nume.
Am folosit ustensile mixte, cum ar fi tempera pentru liniile curbe si abstracte, apoi carioci dar si culori in ulei pastelate (care nu-mi plac in mod special, dar mi-a placut sa le folosesc pentru a unifica culorile)
Marimea: 30/21 cm
Lucrare trimisa la "Papergirl Iasi" pentru expozitie.