I just used a blue pen for this one, something started during boring classes - yes, I was that kind of high-school girl, paying no attention to what it was taught - and made long time ago. You can see shapes of different things in it, whatever came in to my mind at that moment. It's on A4 paper.
______________________
Am folosit un pix albastru pentru compozitia aceasta, ceva ce am inceput in timpul orelor - da, am fost genul acesta de licean, fara a acorda mare atentie la orele de predare - si am conceput-o cu mult timp in urma. Se pot distinge forma diferitelor obiecte sau fiinte, orice imi vene in minte pe moment. Este facuta pe coala A4.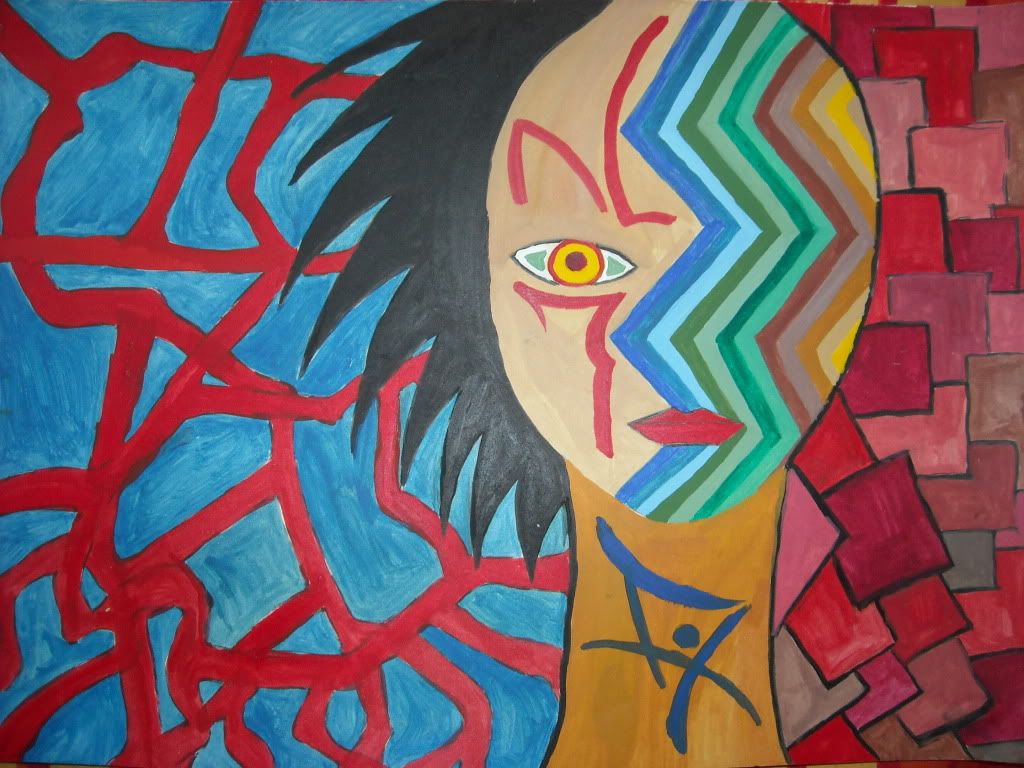 The native human, since we all have our ancestors, our roots and belongings. We're more then names, deeds and groups. All of us have a history, whether we want it or not.
Tempera on A3 cardboard.
______________
Omul indigen, de vreme ce cu totii avem stramosi, radacini si proprietati. Suntem mai mult decat niste nume, fapte sau grupuri. Fiecare om are o istorie, chiar daca dorim asta sau nu.
Tempera pe carton A3.