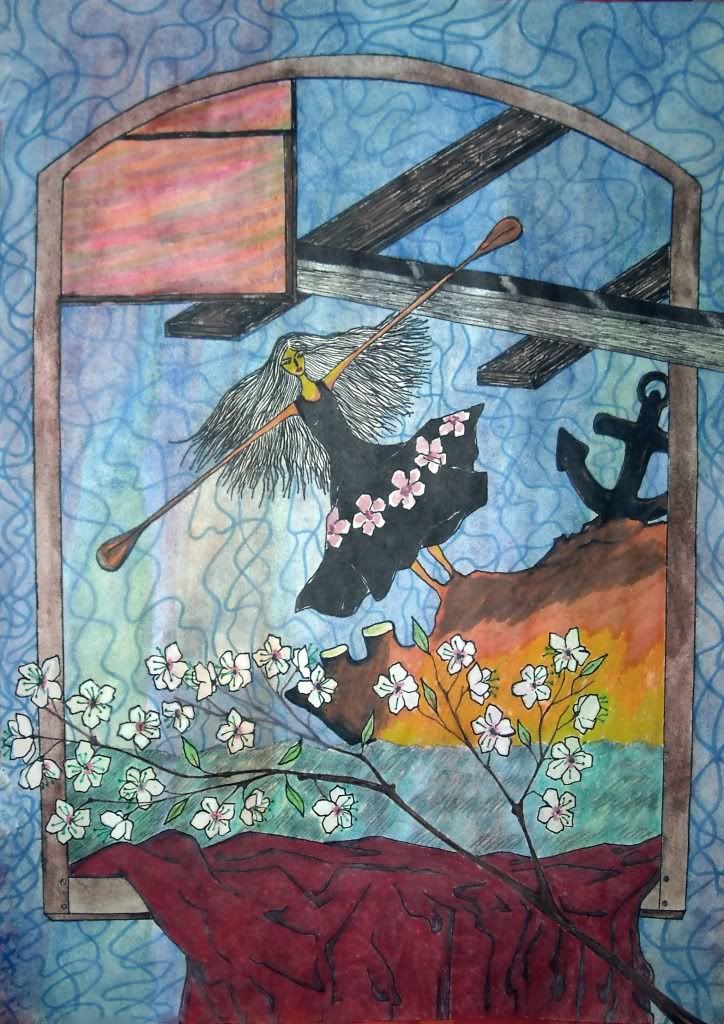 I have a fear of airplanes and heights. So I usually love to travel by train and boat. Pretty old for this new century that likes flying close to light speed.
I'd rather see flashing colors from the window of a train, or lots of water then clouds...
Made with mixed media: watercolors, highlighters,black liner, B crayons.
Size: A3
Composition sent to the "Papergirl Iasi" exhibition.
_________________________
Imi este teama de avioane si de inaltime. Si de obicei imi place sa calatoresc cu trenul sau cu barca/vaporul. Cam demodat pentru secolul in care unora le place sa zboare aproape de viteza luminii.
Mai degraba as privi culorile fugind prin geamul unui tren, sau multa apa, decat nori...
Am folosit acuarela,carioci,liner negru si creioaneB.
Marimea: A3
Lucrare trimisa la expozitia "Papergirl Iasi".