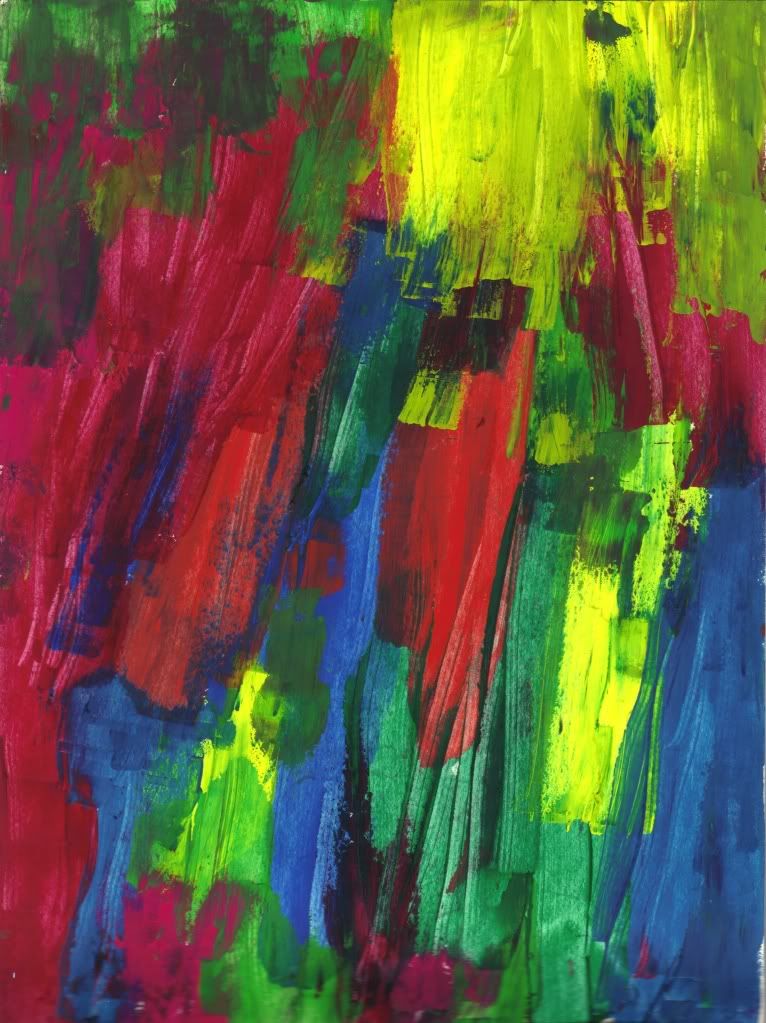 This is a style I've tried in high-school and I've got back to it for this particular painting. Since I've chosen such strong colors, I gave it a title that is not really something to take lightly. Obsessive-compulsive disorder is a mental blockage in a repetitive behavior and type of thoughts that are hard to overcome and make a person fearful and uncomfortable. It is something that affects many adults and teenagers.
Made with tempera in A4 paper.
_________________

Este un stil pe care l-am incercat in liceu si la care m-am intors pentru compozitia aceasta. De vreme ce am ales culori atat de tari, i-am dat un titlu destul de serios. Maladia obsesiv-compulsiva este un blocaj mental cu comportament repetitiv si ganduri tipice peste care se trece greu, facand o persoana sa se simta tematoare sau incomodata. Afecteaza atat tineri cat si adulti.
Compozitie in tempera pe hartie A4.