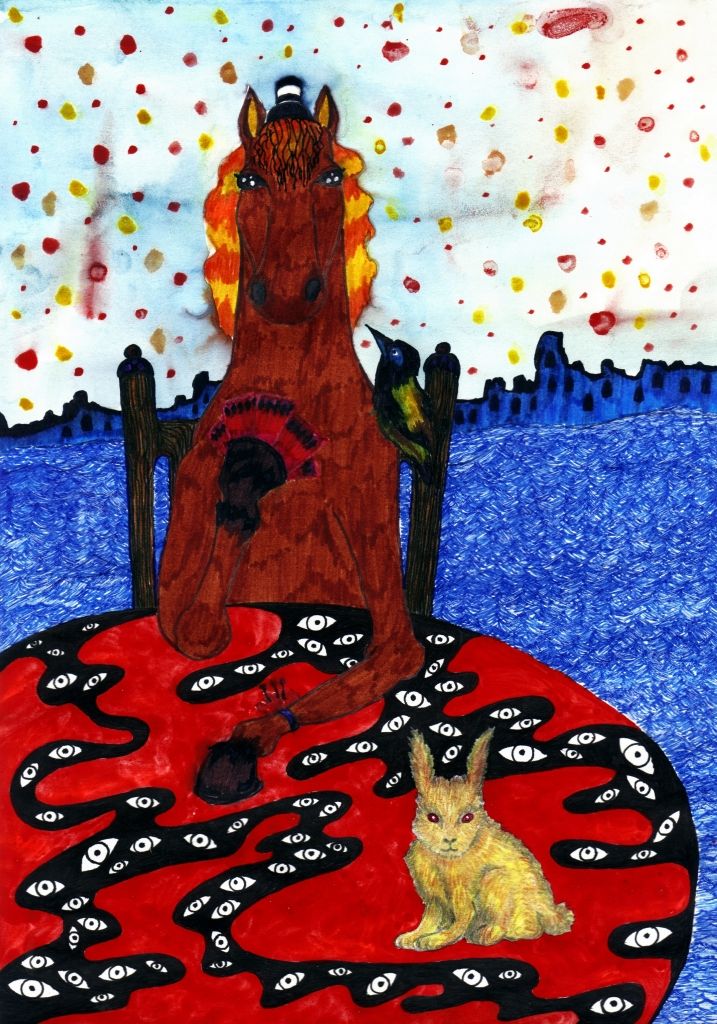 To arrive inside the magical world of "Things that people wished for but never came true" you must learn to convince the bunny of your good intentions. His wisdom eyes can see inside the core of your soul and if you pass this test, there's another hard one! Playing cards with a former gentelman Unicorn, that lost his horn in the "Sea of lost hopes". Can you do it?
Mixed media on A4 paper.
___________________________
Pentru a ajunge in lumea magica a "Lucrurilor pe care oamenii si le-au dorit dar nu s-au indeplinit" va trebui sa-l convingi pe iepure de bunele tale intentii. Ochii sai intelepti pot citi pana in adancul sufletului tau si daca treci testul, vei avea de trecut unul si mai greu! Sa joci o partida de carti cu un fost domn Unicorn, care si-a pierdut corul in "Marea sperantelor desarte". Poti reusi?
Mixed media pe coala A4